Future Golf Women's Program
Welcome to Future Golf, where women of all ages and skill levels come together to enjoy the game of golf!

Whether you're a seasoned pro or a complete beginner, our club offers a warm and welcoming environment for women who want to learn, practice, and play golf. We believe that golf is a great way to stay active, make new friends, and challenge yourself in a fun and enjoyable way.

At our club, we understand that golf can seem intimidating at first, but we're here to help you every step of the way. Our experienced instructors offer lessons and clinics that cater to all skill levels, and our friendly members are always happy to offer tips and advice.

Joining our golf club is also a great way to network and connect with other women who share your passion (or curiosity!) for the game. We host a variety of events and trips throughout the year, from casual rounds to competitive events. Whether you're looking to improve your skills, compete against other golfers, or simply enjoy a round of golf with friends, our club has something for everyone.

Don't let the stereotypes of golf being a "man's game" hold you back - women are a growing and important part of the golf community, and our club is proud to be a part of that movement! So why not give golf a try and see what all the fuss is about? Join our club today and start your journey to becoming a confident and skilled golfer!

*After signing up, be sure to join of women's only Facebook page (as well as the Facebook clubhouse in your state) to connect you with other Future (women) Golfers!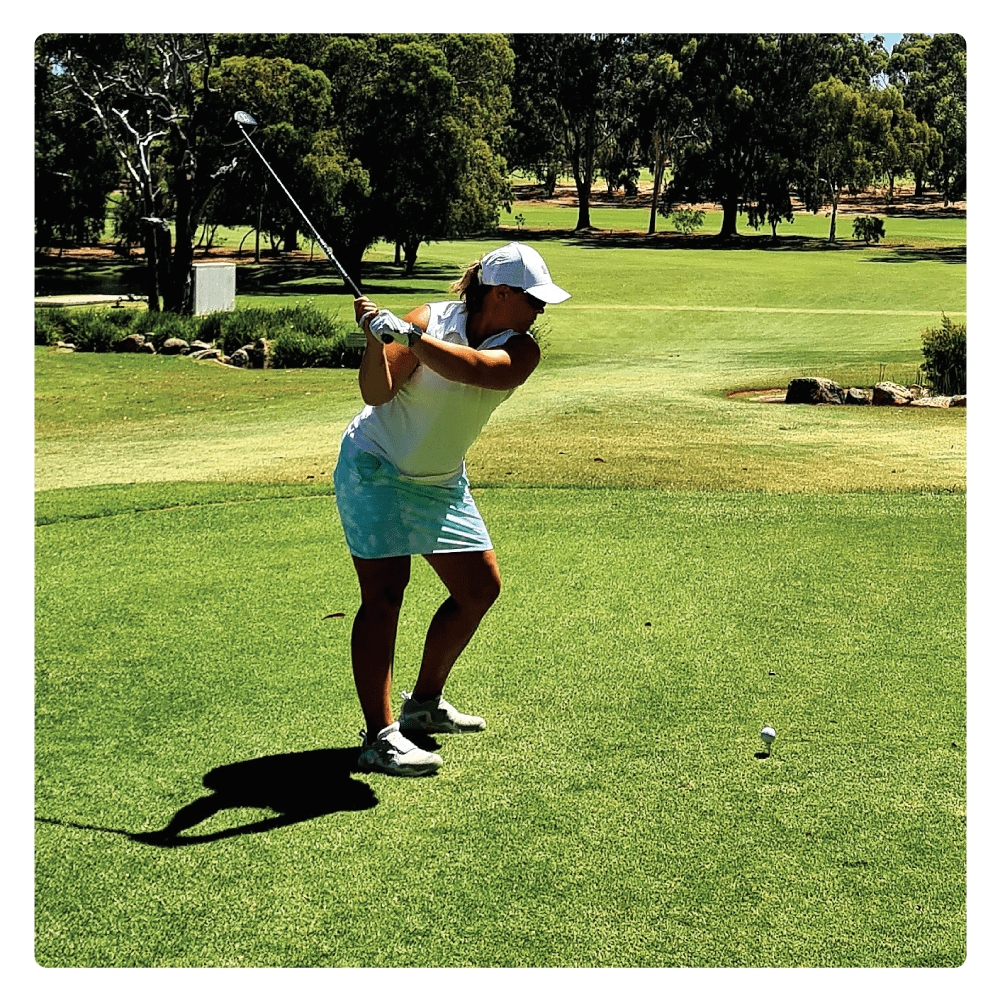 If you're ready for the golf course, join our beginners events, women's events or mixed events and book in a women's only tee time or mixed tee time. If you're ready to take your journey to the next level. Sign up to one of our flexible and value packed memberships. Which include rounds of golf, a golf handicap, golf lesson, simulated golf and much more. We currently have over 300 women in our community which is growing fast! Check out our Women's Clubhouse where you can connect with a community of like minded women.
Here's what others are saying...
As a high female handicapper I have always felt really welcome by both Future Golf event staff and fellow golfers.
Had the best afternoon! Thank you for hosting and pulling this together! A great session!
As an inexperienced, high handicapper golfer I joined in 2021. The inclusion, support and welcome i received was second to none.
Over

12,000

golfers have been through the Future Golf pathway since 2014.
Our mission to grow the game
Future Women Initiative – Move the needle 5%
The R&A estimate women's golf could represent a $35b missed opportunity. It is often put in the too hard, too big and too expensive to fix basket.
How we almost pulled the pin on our "stupid idea"…
We wanted to create a golf community that was relaxed, where we didn't feel out of place or embarrassed. A club that encouraged mateship linked by the game of golf.
Activating your account only takes a few minutes...